"When will which garbage be collected?"
Garbage collection is becoming a serious problem. Code for Kanazawa is firstly focused on the correct way to dispose of garbage. With this app, if you move to a new area of Kanazawa, you can find information about different trash disposal times for your neighborhood.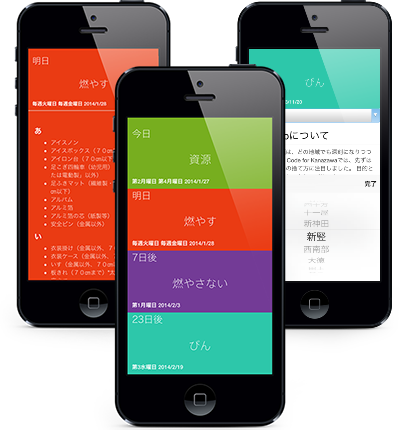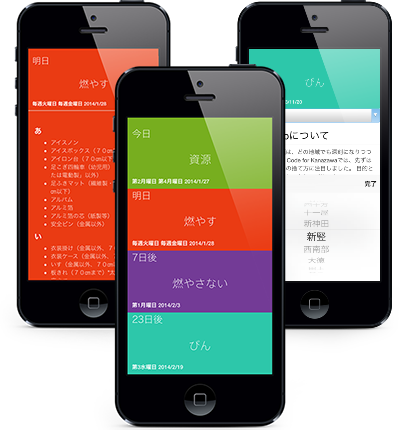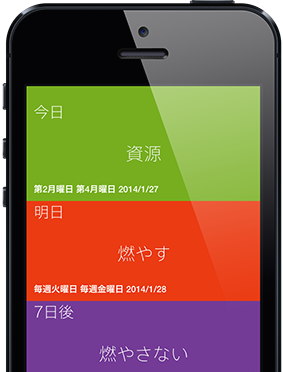 Each type of trash is displayed in a different color.
For trash that can be thrown away, tap the trash category to see the specific items that can be discarded.
Set your location to automatically set your collection dates for each category of disposable trash. In the future, we are planning to use Smart Phone's GPS to find your home's position.
"Spreading to other cities/towns"
5374.jp was first started in Kanazawa by Code for Kanazawa in September 2013, and has since expanded into Ishikawa Prefecture (Nonoichi City) and is spreading to other places. Why not expand 5374 to your town? If a subdomain is required, let us know and we can set it up for you.
"We want to spread 5374 to your town"
Because 5374's source code is open, it is possible to make this app usable for your town. Click here for more.